Want to buy a house for the first time? Create a budget, and you can move one step closer to transforming your homebuying dream into a reality.
Now, let's take a look at three budgeting tips that every first-time homebuyer needs to know.
1. Don't Wait to Start Saving for a Down Payment
In most instances, a down payment on a home ranges from 5 percent to 20 percent. With a large down payment, you may be able to reduce your monthly mortgage expenses.
A lender may be more willing to provide you with a favorable mortgage if you can afford an above-average down payment. This means if you have plenty of money for a down payment, you could save money over the life of your mortgage.
2. Take a Look at Your Outstanding Debt
Student loan charges, credit card bills and other outstanding debt may make it tough for you to get the financing that you need to buy a house. Fortunately, if you pay down your outstanding debt as much as possible, you can boost your chances of buying your dream house.
Evaluate your current spending and make cuts if possible. For example, if you dine out several times a week, it may be more cost-effective to buy groceries and cook your own meals. Then, you'll have extra money that you can use to pay off outstanding debt and save for a house.
3. Understand Your Credit Score
Do you know your credit score? If not, you may be missing out on opportunities to eliminate outstanding debt and increase your home savings.
You are eligible for a free annual copy of your credit report from each of the three credit reporting bureaus (Equifax, Experian and TransUnion). Take advantage of this perk, and you can receive insights into your credit score.
If you obtain your free credit reports and find outstanding debt, you should try to pay off this debt sooner rather than later. Because the longer that you wait to pay off outstanding debt, the longer it may take you to acquire your ideal residence.
Furthermore, if you discover errors on a credit report, contact the reporting bureau immediately. This will enable you to fix any report errors before you get a mortgage.
If you need additional assistance as you map out a homebuying budget, it often pays to collaborate with a bank or credit union. In addition to providing you with multiple mortgage options, a lender will offer expert recommendations to help you budget for your first home purchase.
Lastly, don't hesitate to reach out to a real estate agent as well. This housing market professional is happy to help you get in touch with the best lenders in your area. And when you're ready to kick off your inaugural homebuying journey, a real estate agent can provide you with the support you need, precisely when you need it.
Use the aforementioned tips, and you can establish an effective homebuying budget.
This listing recently sold for $320,000.
Just Sold
Welcoming pretty and pristine two-story, 2 bedroom plus 2~ bath condominium in the much sought after King Farm community. Your new home boasts neutral d~cor, gorgeous, gleaming hardwood floors on the main level, a gourmet kitchen with stainless steel appliances, granite countertops, a convenient breakfast bar, a separate eating area, light and bright living room and a powder room. Up the newly carpeted stairs you find 2 spacious bedrooms, both with en suite bathrooms, ample closets and the washer and dryer behind closed doors. You will not find a more convenient location to live, play, shop and work. Hurry, this won~t be on the market long.
Most of the time, we build homes to our taste rather than to their environment. And while it's important to have a home that you love to look at, it's also necessary to take your local climate and surroundings into account.
One of the best up-and-coming home architecture styles features something called "passive solar" design.
In today's post, I'm going to introduce you to passive solar and talk about why so many homeowners are choosing passive solar homes in today's age of rising energy costs.
What is a passive solar home?
Passive solar homes utilize four main things to ensure the lowest possible energy usage:
The building site

The area's climate and weather

Strict building standards involving top quality materials and airtight construction
Let's talk a bit about how these three features help make passive solar homes the most energy efficient homes currently available.
Choosing a site for a passive home can be a complicated and scientific endeavor. In colder climates, this means allowing the home to utilize as much sunlight as possible. The building site, therefore, has to take into account the sun's path throughout the year to provide the home with the best angles for maximum sunlight.
Since sunlight travels lower on the horizon in the winter months and higher in summer months, roofs and overhangs are designed to let in maximum light in the winter time and block out light that would overheat your home in the summertime.
Airflow throughout your home is vital to maintaining comfortable temperatures year-round. Passive homes rely on a heat exchanger system that uses heat from warm areas of your home to heat air that is vented in from the outside.
This means that the air in your home is constantly being circulated and heated without relying on too many outside sources.
Building materials are another key part to passive solar homes. To make an airtight home, special types of sealing and insulation is used.
Furthermore, insulated areas of your home are designed to absorb sunlight throughout the day and slowly release heat after the sun goes down, providing a natural source of heat for the entire 24 hour cycle.
Can I convert my current house into a passive solar home?
While making a home adhere to passive house standards typically requires planning at the construction phase, there are some ways to utilize passive solar techniques in your current home.
Making your home airtight, using thermal mass to slowly heat your home overnight, and taking advantage of heat from the sun are all things that can be retrofitted to a home.
Making these improvements can take time, especially if you plan to change window locations or build an overhanging roof. However, you might find that the upgrades will save you money on energy costs and add to the resale value of your home.
Do you keep tabs on your HVAC system regularly? For many people, the heating and cooling system in their homes is an out of sight out of mind item. Only when there is a problem with the system do people think about it. 
The important thing for you to remember is that you don't need to wait for an issue to arise for you to take continual care of your HVAC system. You can take action to continually have a supply of efficient, uninterrupted heating and cooling. With the right maintenance, your system will also run more efficiently as well. Keep the tips in mind below and show your HVAC system some love. 
Keep Regular Maintenance Appointments
As with most other things that we own, a little tune up from time to time helps to keep things running smoothly. You can keep a checklist of the monthly and annual tasks that you should complete for your HVAC system. You could ask your oil or gas company for some advice on regular tasks that you should complete as well. These could include everything from clearing out leaves and grass to changing air filters. Doing these things will not only help your utility bills and HVAC system performance, but can also help you to ward off allergens that may cause bothersome symptoms right inside your home.
Tame The Trees
While it can be tempting to want to disguise your outdoor units with trees and shrubs, these can do some damage. You should make a habit to trim any nearby bushes to your units as well as clear away debris. Be sure that the system isn't clogged with pollen, grass clippings, and dust. There should be at least a 2-foot clearing around the unit to prevent damage and airflow restriction.
Inspect Before Each Season
At the end of each season, you should make a point to inspect your HVAC system. See what the system looks like from the outside. Is the system doing its job as far as heating and cooling go on the inside of your home? Does the system sound extra labored while it's running? If there doesn't seem to be enough airflow or there is too much noise coming from the system, then you could have a problem with your system. You may need to call in a qualified professional to help you remove debris from your system, as leaves and branches can get into the coils of it, severely impairing the system's function. A professional can also help you to learn how to properly clean the HVAC system yourself.
With a little effort, you'll save big in many ways just by paying close attention to your HVAC system.
This listing recently sold for $610,000.
Just Sold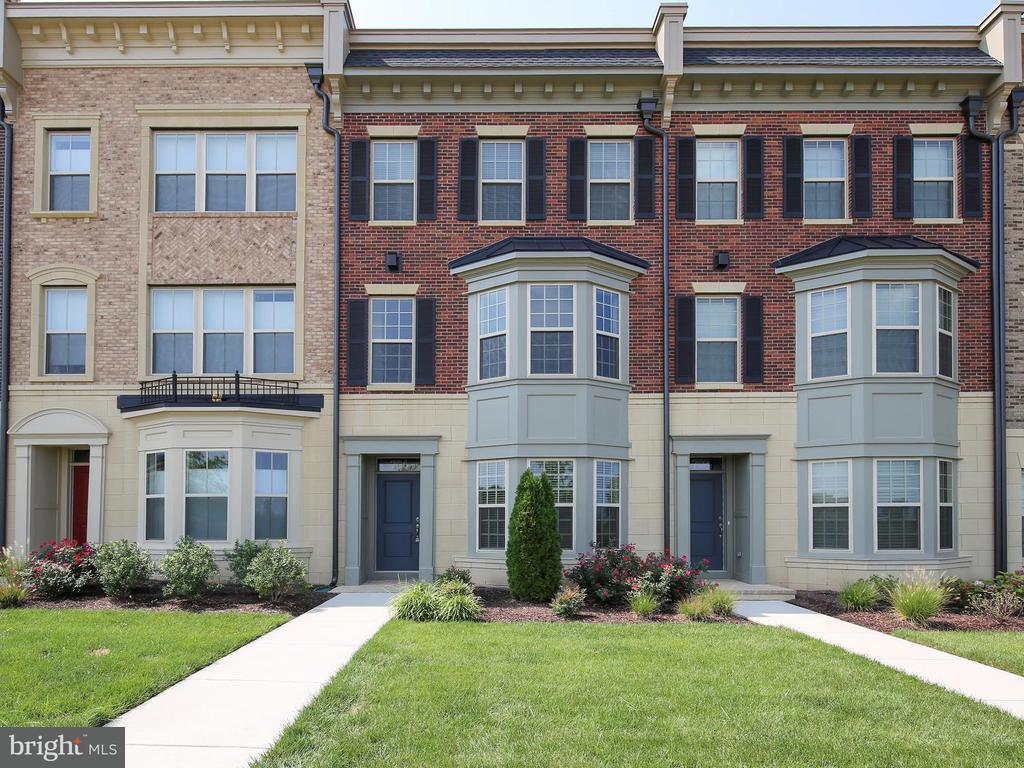 Welcome Home! The Photos don't lie. Coming home should always make you feel like you're on vacation. This wonderful home will make you feel that way. You will love this wonderful Townhouse condo the moment you cross the threshold. Your new home has an upgrade kitchen with new appliances, & a ceramic tile floor. All you have to do is bring your furniture. Don't wait someone else won't.